The effects of antibiotics on gut health and how to restore it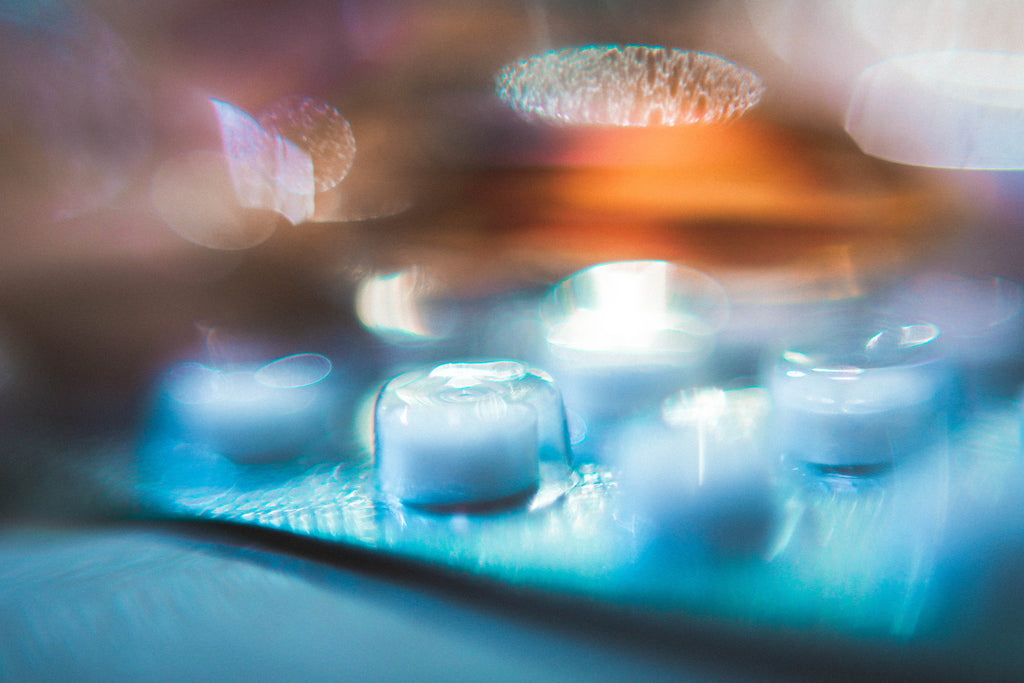 Welcome, health enthusiasts and curious minds! It's a wonderful day to dive into a topic that we often neglect, yet plays a fundamental role in our wellbeing: gut health. You may have heard the phrase "you are what you eat," but the reality is even more fascinating and complex. Today, we are exploring the intimate relationship between our gut health and antibiotics.
It's crucial to understand the importance of our gut health, as it's far more than just a digestion center. The gut microbiome, the community of trillions of bacteria residing in our digestive tract, is a pivotal player in our overall health[1]. These tiny organisms are our silent partners, playing a role in everything from our immune system to our mood[2]. Imagine having an entire bustling city inside your body that helps you live your best life!
Antibiotics, on the other hand, are potent medicines we often turn to when fighting off infections. And while they're superb at their job, they can sometimes be a double-edged sword. They might not differentiate between harmful bacteria and the beneficial ones we rely on in our gut[3].
So, what happens when these two worlds collide? How does the use of antibiotics impact our gut health? And, more importantly, how can we restore it after antibiotic use? In our quest for answers, we might stumble upon promising solutions, like dietary changes, stress management, exercise, and even supplementation. But let's not get ahead of ourselves.
Sit tight and prepare for an exciting journey through your gut. It's time to explore the effects of antibiotics on gut health and unveil the secrets of restoration.
Deep Dive: The Microscopic Metropolis Within Us
We've just touched the surface of a vast, intricate world that resides within us. We're not alone in our bodies, dear readers. As peculiar as it may sound, we're a bustling metropolis for a wide array of microscopic organisms. Let's explore this amazing world known as the gut microbiome.
Think of your gut microbiome as a city, teeming with diverse and dynamic life, where trillions of bacteria, viruses, and fungi reside[4]. This bustling ecosystem within us plays a crucial role in keeping us healthy. It aids in digestion, synthesizes vital vitamins, bolsters our immune system, and even communicates with our brain[5].
In fact, scientists often refer to the gut as our "second brain." It contains millions of neurons, produces neurotransmitters just like our brain, and even influences our mood[6]. Are you surprised to know that your gut might be playing a part in your happiness?
But, like any city, our gut microbiome thrives on balance. If this balance is disrupted, such as when harmful bacteria take over, our health might be compromised. This is where antibiotics enter the picture.
Antibiotics, though critical in treating bacterial infections, can be rather indiscriminate. They tend to wipe out both the harmful and the beneficial bacteria, causing a shift in our gut microbiome's balance[7]. This shift can sometimes lead to problems that we'll delve into in the next section.
Understanding our gut microbiome is the first step toward maintaining our overall wellbeing. With this understanding, we can make informed decisions about our health, such as making dietary changes, incorporating exercise into our routine, or considering supplements like Daiwa Gastroimmune.
Stay tuned as we continue our journey into the world of gut health!
Navigating the Battlefield: The Double-Edged Sword of Antibiotics
Now that we've dipped our toes into the fascinating world of our gut microbiome, it's time to introduce another key player in our story: antibiotics. But let's start with a simple question –

what are antibiotics?



In the simplest terms, antibiotics are drugs used to fight bacterial infections[8]. They've been our allies in healthcare for decades, saving countless lives by stopping harmful bacteria in their tracks. Just imagine a world without them - a simple wound infection or a strep throat could turn into a life-threatening situation.

But, as with many good things, there's a catch. Antibiotics, while they are lifesavers, do not discriminate between our microscopic friends and foes[9]. In their mission to eliminate harmful bacteria, they may also disrupt the peaceful inhabitants of our gut microbiome – the collateral damage can be significant.

This is where we meet a rather sinister term – antibiotic resistance. It's a global health issue that arises when bacteria evolve to resist the effects of antibiotics[10]. The rampant use and misuse of antibiotics have accelerated this issue, making it harder to treat common bacterial infections.

The connection between antibiotics, our gut health, and antibiotic resistance is a complex one. When we use antibiotics, we may inadvertently throw our gut microbiome off balance while also contributing to the problem of antibiotic resistance. That's a pretty heavy toll for our inner metropolis!

So, is there a way to use antibiotics responsibly while also safeguarding our gut health? The answer lies in awareness and balanced health practices, like incorporating a wholesome diet, exercising regularly, managing stress, ensuring quality sleep, and considering supportive supplements like Daiwa Gastroimmune.

In the next part of our journey, we will delve deeper into how antibiotics impact our gut health.

Clash of the Titans: The Consequences of Antibiotics on Our Gut Health
Having navigated the intricacies of antibiotics, it's now time to unveil the repercussions of their interaction with our gut microbiome. Yes, dear reader, the clash between our gut health and antibiotics is indeed a titanic battle.
Let's start with the good news. As we've already learned, antibiotics are incredibly effective at wiping out harmful bacteria. But here's the downside: in their relentless pursuit, they can disrupt the balance of our gut microbiome, like a well-intentioned bull in a china shop[11].
When antibiotics eliminate the beneficial bacteria in our gut, it leaves an empty space - a void that can be filled by less friendly organisms. This could lead to antibiotic-associated diarrhea, one of the most common side effects of antibiotic use[12].
Moreover, an unbalanced gut microbiome, often referred to as gut dysbiosis, is associated with various health issues, from digestive problems to mental health conditions, and even obesity[13]. It's like our inner metropolis falling into disarray.
But, you may ask, "How long does it take for the gut microbiome to recover?" Studies suggest that while some recovery may happen within weeks, the gut microbiome might not fully return to its pre-antibiotic state, emphasizing the significant impact of antibiotics[14].
That's a lot to take in, right? But don't worry, it's not all doom and gloom. Awareness is the first step towards prevention and solution. In the upcoming sections, we'll uncover how we can restore our gut health after antibiotic use. Spoiler alert: it might involve some changes in your diet, physical activity, stress management techniques, and possibly supplements.
Remember, it's all about maintaining that delicate balance in our internal metropolis. So stick around, because there's plenty more to learn!
The Road to Recovery: Nurturing Your Gut After Antibiotics
Now that we've understood the magnitude of the impact that antibiotics can have on our gut health, it's time to turn our attention to the good news. Yes, there's a silver lining! Restoring our gut health post-antibiotic use is absolutely possible, and it's an empowering journey of resilience and recovery.
The first step in this journey is embracing a healthy diet. This may sound cliché, but the saying "you are what you eat" holds much truth. A diet rich in fruits, vegetables, whole grains, and fermented foods can provide our gut with the necessary prebiotics and probiotics[15]. This dynamic duo of 'biotics' helps to nourish our gut microbes and maintain balance in our inner metropolis.
Next up is physical activity. Believe it or not, exercise can influence the diversity and number of microbes in our gut. A consistent routine of moderate exercise can create a favorable environment for beneficial gut bacteria[16]. So, whether you prefer yoga, jogging, or a friendly match of football, keep moving!
Let's not forget about stress. High levels of stress can wreak havoc on our gut health. Integrating stress management techniques like mindfulness, yoga, and meditation can help safeguard our gut microbiome[17]. And let's be honest, we could all use a little more zen in our lives, couldn't we?
Lastly, in some cases, supplementation may be a supportive strategy to consider. Products like Daiwa Gastroimmune contain ingredients that can assist in maintaining a healthy gut environment. However, remember that supplements are just that - supplementary to a balanced lifestyle.
Taking care of our gut after antibiotic use is an act of self-care. As we've learned, our gut health influences our overall wellbeing in more ways than we might have imagined. It's all about nurturing balance, encouraging diversity, and promoting resilience.
So next time you reach for that antibiotic, remember our journey through the bustling city of your gut microbiome, and take a moment to consider how you'll support your gut health after the battle against bacteria is won.
Dance to the Rhythm: Embrace a Gut-Friendly Exercise Regime
Now that we've covered the basics of gut health, antibiotics, and the essential lifestyle changes for a happier gut, let's talk about something that can take your gut health from good to fantastic - exercise! While we've briefly touched on it earlier, let's delve deeper into how breaking a sweat is not only great for your waistline but also for the health of your gut.

Research suggests that regular exercise can enhance the diversity and number of beneficial gut bacteria, crucial for maintaining optimal gut health[18]. Think of it as a workout routine for your gut microbes - they need to flex their muscles too!

Now, don't fret! This doesn't necessarily mean grueling gym sessions or running a marathon. The beauty of exercise is that it comes in so many forms, and you can choose what best suits you. A brisk walk in the park, a leisurely bike ride, or a soothing yoga session can all contribute positively to your gut health[19]. Remember, it's all about staying active and consistent.

It's also crucial to listen to your body. Some people may respond better to high-intensity workouts, while others may find that gentler, low-impact exercises like pilates or tai chi work best for them. The key is to find a routine that you enjoy and stick to it. After all, the best workout is the one that you can enjoy doing!

So, tie up those sneakers, unroll that yoga mat, or hop onto that bike, and give your gut the exercise it deserves. With every step, stretch, and pedal, you'll be contributing to a healthier, happier gut.

Stay active, and keep those gut microbes dancing!

Let's Talk: Addressing Your Gut Health Queries
Now that we've taken this gut health journey together, we know you must have some questions brewing. You've asked, and we're here to answer. So, let's dive into our 'Reader Q&A' session and address some of your common concerns about gut health!

Q1: Can taking probiotics during antibiotic therapy prevent gut dysbiosis?

That's a great question, and it's one that researchers are still investigating. While some studies suggest that taking probiotics during antibiotic therapy can reduce the risk of antibiotic-associated diarrhea[20], the impact on the overall gut microbiota is less clear. It's always recommended to consult with your healthcare provider before starting any new supplement regime.

Q2: How long does it take for the gut microbiome to recover after antibiotic use?

Recovery time can vary significantly from person to person. Some studies suggest that while the gut microbiome begins to recover within a few weeks after antibiotic treatment, it can take several months to a year for it to fully return to its pre-treatment state[21]. This highlights the importance of taking proactive steps to support your gut health during and after antibiotic use.

Q3: How can I tell if my gut health is poor?

Common signs of poor gut health can include digestive issues like bloating, constipation, or diarrhea, as well as systemic symptoms like fatigue, skin problems, or even changes in mood[22]. If you're experiencing persistent symptoms, it's important to consult with a healthcare provider to explore possible underlying causes and treatments.

Q4: Are all antibiotics harmful to the gut microbiome?

While all antibiotics can potentially impact the gut microbiome, not all antibiotics have the same effect. Broad-spectrum antibiotics, which target a wide range of bacteria, tend to have a greater impact on gut diversity compared to narrow-spectrum antibiotics[23]. Again, the use of antibiotics when necessary can be life-saving, and any concerns should be discussed with your healthcare provider.

As we continue our journey to better health, remember that every question is a stepping stone toward understanding and action. Keep them coming, and we'll keep answering. Here's to a future of empowered, informed decisions for a healthier, happier gut!

Journey's End: The Last Word on Gut Health and Antibiotics
As we wrap up our deep dive into the fascinating world of gut health, it's clear that the relationship between antibiotics and our microbiome is a delicate one. Through our journey, we've navigated the bustling cityscape of our gut microbiome, witnessed the disruptive forces of antibiotics, and discovered the road to recovery and resilience.

There's no denying the life-saving role of antibiotics when necessary. However, it's crucial to acknowledge their potential impact on our gut health and take proactive measures to restore balance after their use.

Remember, the journey to gut health isn't a sprint, but a marathon. Small, consistent steps can lead to significant changes. Whether it's hydrating regularly, ensuring quality sleep, eating mindfully, maintaining social connections, incorporating a balanced exercise regime, or considering gut-supporting supplements like Daiwa Gastroimmune, each step contributes to a healthier gut, and consequently, a healthier you[24].

As we conclude, let's remind ourselves that our gut health is not an isolated aspect of our wellbeing. It's interwoven with every part of our health narrative, from our immune function to our mental wellbeing. So, the next time you think about gut health, think bigger. Think holistic. Think interconnected.

And remember, the journey to gut health, like all good things, begins with a single step. So, let's step forward towards a future of robust health, vitality, and wellbeing.

Stay gut-healthy and keep thriving!

References:

[1] Valdes, Ana M., et al. "Role of the gut microbiota in nutrition and health." BMJ, 2018. Link ↩

[2] Foster, Jane A., et al. "Gut–brain axis: how the microbiome influences anxiety and depression." Trends in Neurosciences, 2013. Link ↩

[3] Ianiro, Gianluca, et al. "Antibiotics as deep modulators of gut microbiota: between good and evil." Gut, 2016. Link ↩

[4] Thursby, Elizabeth, and Nathalie Juge. "Introduction to the human gut microbiota." Biochemical Journal, 2017. Link ↩

[5] Belkaid, Yasmine, and Timothy W. Hand. "Role of the microbiota in immunity and inflammation." Cell, 2014. Link ↩

[6] Cryan, John F., and Timothy G. Dinan. "Mind-altering microorganisms: the impact of the gut microbiota on brain and behavior." Nature Reviews Neuroscience, 2012. Link ↩

[7] Dethlefsen, Les, and David A. Relman. "Incomplete recovery and individualized responses of the human distal gut microbiota to repeated antibiotic perturbation." Proceedings of the National Academy of Sciences, 2011. Link ↩

[8] "What are antibiotics?" World Health Organization. Link ↩

[9] Ianiro, Gianluca, et al. "Antibiotics as deep modulators of gut microbiota: between good and evil." Gut, 2016. Link ↩

[10] Ventola, C Lee. "The antibiotic resistance crisis: part 1: causes and threats." Pharmacy and Therapeutics, 2015. Link ↩

[11] Dethlefsen, Les, and David A. Relman. "Incomplete recovery and individualized responses of the human distal gut microbiota to repeated antibiotic perturbation." Proceedings of the National Academy of Sciences, 2011. Link ↩

[12] McFarland, Lynne V. "Antibiotic-associated diarrhea: epidemiology, trends and treatment." Future Microbiology, 2008. Link ↩

[13] Thursby, Elizabeth, and Nathalie Juge. "Introduction to the human gut microbiota." Biochemical Journal, 2017. Link ↩

[14] Jakobsson, Hedvig E., et al. "Short-term antibiotic treatment has differing long-term impacts on the human throat and gut microbiome." PloS one, 2010. Link ↩

[15] Valdes, Ana M., et al. "Role of the gut microbiota in nutrition and health." BMJ, 2018. Link ↩

[16] Monda, Vincenzo, et al. "Exercise modifies the gut microbiota with positive health effects." Oxidative medicine and cellular longevity, 2017. Link ↩

[17] Karl, J Philip, et al. "Effects of psychological, environmental and physical stressors on the gut microbiota." Frontiers in microbiology, 2018. Link ↩

[18] Monda, Vincenzo, et al. "Exercise modifies the gut microbiota with positive health effects." Oxidative medicine and cellular longevity, 2017. Link ↩

[19] Allen, Jacob M., et al. "Exercise alters gut microbiota composition and function in lean and obese humans." Medicine & Science in Sports & Exercise, 2018. Link ↩

[20] Valdes, Ana M., et al. "Role of the gut microbiota in nutrition and health." BMJ, 2018. Link ↩

[21] Johnston, Bradley C., et al. "Probiotics for the prevention of Clostridium difficile–associated diarrhea in adults and children." Cochrane Database of Systematic Reviews, 2017. Link ↩

[22] Dethlefsen, Les, and David A. Relman. "Incomplete recovery and individualized responses of the human distal gut microbiota to repeated antibiotic perturbation." Proceedings of the National Academy of Sciences, 2011. Link ↩

[23] Mayer, Emeran A., et al. "Gut/brain axis and the microbiota." The Journal of clinical investigation, 2015. Link ↩

[24] Ianiro, Gianluca, et al. "Antibiotics as deep modulators of gut microbiota: between good and evil." Gut, 2016. Link ↩