Practicing Gratitude and Your Health - A Mindful Approach to Thanksgiving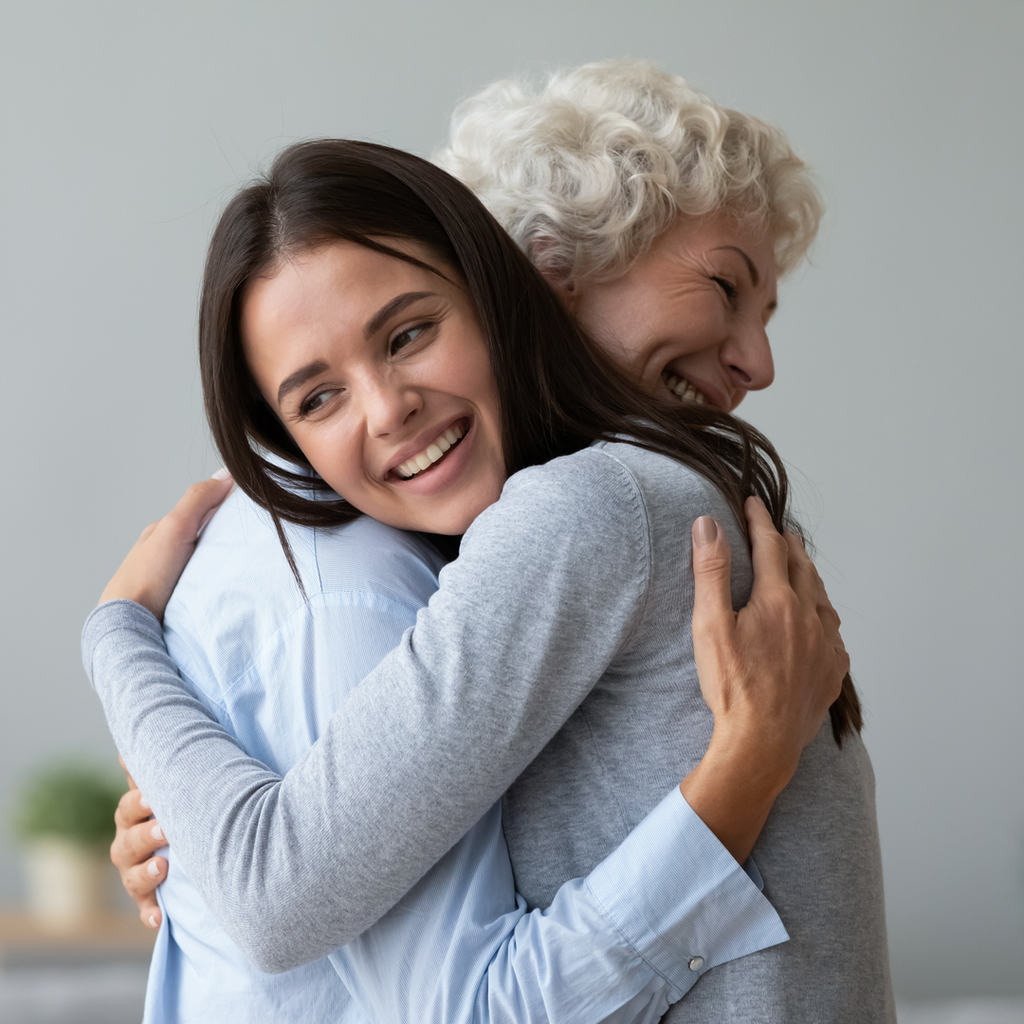 This holiday season, once again, Thanksgiving comes after a long year of pandemic upheaval. There have been political battles, social schisms, and periods of prolonged economic unrest. As the fall chill settles in and fires light in hearths around the country, it's a time for reflection and some much-needed self care.
 
This article is about finding what makes you feel grateful this Thanksgiving—and no, it's probably not just that big sale coming up at your favorite store on Black Friday. Surround yourself with loved ones, if it's safe to do so in your area. Or simply take time for yourself, if that's what you need. There's nothing wrong with forgoing the picture-perfect Thanksgiving feast in favor of throwing a ready-bake pizza in the oven and sharing a store-bought pie, if the stress of spending all day cooking sounds more daunting than a holiday ever should.
Healthy Habits the Pandemic Taught Us

Two years into the Covid-19 pandemic, Americans have settled into the health-conscious habits it inspired. Most are now in a good place somewhere between washing hands and wiping down bags of groceries. Time spent in lockdown also inspired people to pursue other good habits, such as committing to a home workout regimen or cooking healthy food more often than ordering takeout. Shifts in workplace culture allowed for much of this—working from home means the time usually spent stuck in traffic can now be spent preparing a nutritious dinner.
 
There is a lot to be thankful for in times that make us re-evaluate what really matters to us. Many of us enjoyed more time with family and our bubble during lockdowns. Plenty took the opportunity—regardless of how it came about—to learn a new skill, hobby, or even career. More recently, employees are determining their workplace worth and negotiating better positions. Others are finding that they can continue to work from home, and love the lack of a commute and stale office environment.
 
We all know firsthand that the past few years have been difficult. A lot of the changes we have gone through as a nation, as families, and simply as people with jobs and lives in these times have been tough to adapt to. No matter the changes you have experienced this past year, we encourage you to reflect on them honestly. From there, we can address our feelings, good and bad, and find what we have to be thankful for on a personal level.
The Path to a Healthier Lifestyle
All-too-often neglected, especially during global crises and turbulent economies, mental health is at least half of the battle when seeking a healthier lifestyle. Online group therapy has become especially prevalent with improved access through video calls, and is a great place to start for anyone wanting to better understand their mental health status, triggers, and more. For those not interested in therapy right now, mindful journaling can help you reach some of the same conclusions.
 
On that note, another good place to start is practicing mindfulness. Being mindful simply means to be aware of your thought processes and mental state, and to not place judgment on any one thing you notice. To illustrate, when someone gets under your skin: rather than letting it bother you for the rest of the day, the mindful approach would be to recognize that you are irritated, identify the source and a method to manage it, and then consciously decide that the irritation is not worth holding onto when it negatively impacts your outlook.
 
A great time to practice this is Thanksgiving dinner. When the rest of the group is putting sweatpants on to accommodate their impending swollen bellies, eat each bite mindfully and appreciate the taste, the work that went into home cooking, or the nostalgia certain dishes bring. Think of all the factors that brought you to this table here, today, and give them a moment of appreciation. Truly celebrate the holiday, and you may find that you're satisfied with fewer helpings and better equipped to handle tough questions from distant relatives.
Integrative Healthcare in Daily Life

Integrative healthcare is a holistic approach gaining traction in modern medicine, and can help make Thanksgiving a respite from outside stressors. The goal is generally to manage symptoms and improve quality of life, without interfering with or replacing conventional healthcare. It is important to note that therapeutic practices—such as using peppermint oil to soothe nausea and offer a refreshing holiday scent for your home—are no replacement for the doctor's orders.
 
That said, most of the common examples of complementary healthcare are easy to incorporate into your daily life, and can have a positive impact on your mental health in times of duress. Aromatherapy is one such example. While pooh-poohed by many, there are studied positive effects as long as you purchase oils from a reputable source (avoiding the multi-level marketing schemes that cause the general distrust of aromatherapy) and follow the instructions to ensure you or your pets don't accidentally breathe in high concentrations. The calming scents of lavender or bright and energetic citrus filling your home can really help alleviate stress.
 
Another example of integrative healthcare is supplements. Supplements are the most popular method of integrative healthcare, providing boosts of nutrients we see less of in modern life and formulas targeted to specific problems. Digestive health is a particular concern around holiday feasts, and supplements can help ease those processes. If you are going to take advantage of any Black Friday deals, you may want to consider something that benefits your health.
 
You may even already engage in some integrative healthcare techniques, and can simply intend to approach them more mindfully: animal-assisted therapy, music therapy, and massage therapy, to name a few. These can be administered professionally, but it also helps just to seek out extra time with pets, a quiet place to listen to our favorite album, or a good massage whenever the world starts getting to us. Meditation, a common goal of mindfulness, also counts here; there are many free guides out there to get you started. Explore what appeals to you, and choose whichever helps you focus on gratitude this Thanksgiving.

All Wrapped Up
As the cold weather sets in and the pumpkin pie sets on the table, gather your loved ones near. This Thanksgiving, like the historic versions of most fall holidays, is a time to celebrate what you've been through and honor anything you may have lost. Look to the good changes in your life for inspiration, and just do what is within your means this holiday—don't worry about the Pinterest-worthy decorations and perfect-family Instagram story, because life hasn't been perfect and it's amazing just that you're here. Those who matter to you will think the same.
So be sure to treat your mental health properly, both this season and the next. Be mindful of anything that threatens to throw you off track, but be just as mindful of all of the good that is guaranteed to come up. Think about incorporating any new habits this article or others like it have inspired; yes, New Year's resolutions are coming up soon, but due to the pressure on them they fail more often than not. Commit to a change during a period of genuine self-reflection instead. Most of all, have a happy Thanksgiving!